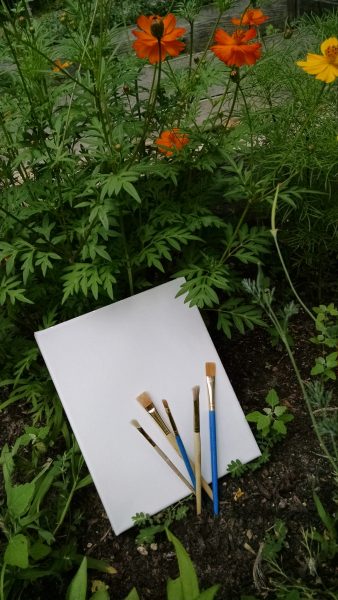 Tuesday July 23rd, 5:30 to 7 pm
Join us for a fun night of painting your own work of art, using area gardens as inspiration. This event is open to all neighbors, but we ask that children under 13 be accompanied be an adult. We will meet at the Hope Church Community Gardens, on West 10th Street and start promptly at 5:45 pm.
WSN will provide the canvas and all painting supplies needed.
We will have an online "Art Show" Saturday the 27th.
Please email: [email protected] to register, so we make sure have enough supplies.
Hope to see you in the garden 🙂