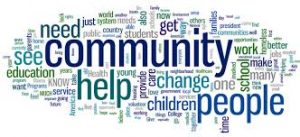 October Block Connector Meeting
Tuesday October 30th-5:45 to 7:00 PM
Herrick Library-Main Floor Meeting Room
Please join us as we gather for our October Block Connector Meeting. This will be an important meeting as it will be our last scheduled meeting in 2018.  We will hear about opportunities coming up in our neighborhood to voice concerns/opinions about the James DeYoung property on November 5th, as well as many update in our community. I also have a challenge for my Block Connectors, to spread kindness in our neighborhood throughout the Holiday Season.
There will also be time to hear from all of you about concerns or issues within the neighborhood, as well as ideas for Fall clean-up initiatives you may want to organize.
This meeting is for those neighbors who have expressed a desire to serve as a Block Connector as well as those that may have questions about what this role means.
We would love to meet you and hear about your vision for living life in this diverse community.