Did you know that Washington School Neighbors has a community garden? Well we do!
The WSN Community Garden started in 2014 on the corner of 10th and Pine. There were 10 raised beds, and each plot was designated to an interested neighbor who paid a clean-up deposit of $20 for the season, which was refunded at the end. Throughout the summer these gardeners were invited to meet periodically for learning gardening skills, jam making, and for potluck socials.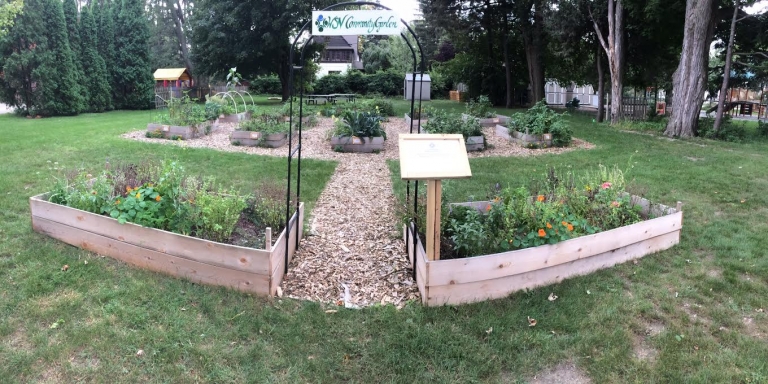 In the next year WSN added a couple picnic tables and a small sandbox, as well as some new signs and a "public" herb box out front — where any neighbor can come by and gather some basil, oregano, rosemary, or other fresh herb as needed. They also hosted several garden story time events for families and kids. In addition, last year a neighbor on 10th and Washington offered their back yard for a community Salsa Garden, where WSN planted tomatoes and peppers which could be harvested by neighbors as needed. In September they held a Salsa Block Party on that block. With the help of Holland Youth Connections workers We also built some communal compost bins with the help of Holland Youth Connections workers and aided some neighborhood kids in getting started with a small compost pickup business.
This year the gardens are again in full swing, and WSN is in the process of expanding to a new site off of 9th and Pine where the neighborhood might even have access to grow some berries and fruit as well as vegetables. The WSN community gardens are by neighbors for neighbors, and designed as places to rest and have lunch even if you don't have a garden box.
Or just stop by and enjoy the green space.